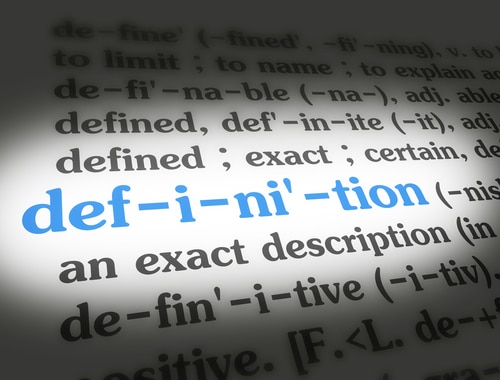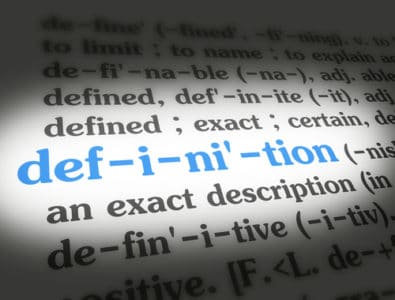 No matter how long or what type of sales experience you have acquired over the years, your definition of selling determines how successful you are now as well as how successful you will be going forward. If your basic definition of selling is off base, your entire sales process and ultimately your long-term success will be affected.
The way you define selling is the ground floor on which all other aspects of the sales process are built. In other words, garbage in results in garbage out. It won't matter how much you know about your company, their products and services or how well you have memorized responses to every possible objection. What will matter most is how you fundamentally define selling.
Consider the following statement as a first step in defining selling.  We've heard this many times before, but remember the definition of insanity is doing the same thing over and over, getting the same results but expecting something different to happen as a result of your actions.  If you want to change your success in selling you may need to truthfully examine what you are doing and not be focused on what your company isn't doing! Eighty percent of the reason why a sales person fails is caused by an internal issue not an external one.  So when you fault your company, the competition, or the industry, you are only addressing 20 percent of the problem!
How do you define selling?  Is your definition based on probing, presenting features, establishing rapport, closing, or commissions?  What you need to change is your paradigm of the selling model. Think about what selling accomplishes for a customer.  First, they either have a change in the cost to do business and/or the service they receive. Secondly a sale fills a void as perceived or defined by the customer.   What is the textbook definition of selling? If you look the word "selling" in a dictionary what would you find? One definition is 'to give up in return for something else', another; 'To exchange or deliver for money or its equivalent'.  If selling is not any one of these; then what is it? I submit to you this definition of selling: "Selling is the process of helping someone discover something of value".
First, selling is a process with defined steps that build on each other.  Like exercise, every time you skip a step it reduces the possibility of a positive outcome.  A weight lifter can only bench press the big weight so long without practice before they are lifting less and less weight.  Selling is the act of proactively engaging in the process. Selling involves methodically executing each step in a methodical way for every sales process.  Taking short cuts or eliminating steps only sets the salesperson up for future failure.
Next, selling is a process of discovery.  If the prospect doesn't discover 'it' for themselves then they typically don't have personal ownership.  When a sales person 'tells', the probability of a buying decision is greatly diminished. Parents quickly learn this with their children.  If a child doesn't have 'skin in the game' they will not manage and take care of whatever the parent has provided. Prospects are no different.  They need to have ownership in the sales process.
Helping a prospect requires asking questions (probing) that reveal their needs.  Most prospects didn't go to school for sales so it is highly unlikely they will be able to tell you their needs.  In fact, most prospects will ask the last question first, "how many dollars will this cost me?" In most cases, you can help them by asking questions that cause them to think through their process and identify their needs.  That's when real buy-in occurs.
Finally, selling is revealing something of value.  Listen to your presentation and objection handling words and sentences.  Do you know the difference between a feature statement and a value statement?  People don't buy features, they buy value. They must define the value for themselves and not have you define it for them.  Your responsibility is to guide them along the path of discovery.
It doesn't matter that you have at your command one million super selling tips, or know how to build trust with just about anybody in ten seconds or less, or how to get the appointment when the prospect says no, or know how to negotiate for a win-win scenario.  It doesn't matter that you can speak with eloquence and passion. What does matter is knowing and living by what your definition of selling is. This drives your trust factor, your negotiations, and your success. Are you just taking orders for the present and missing out on selling value for the future? Or, are you "helping someone discover something of value"? Remember the new definition of selling is "Selling is the process of helping someone discover something of value". Can you incorporate value into your selling process?
Sales Focus Inc. Pioneered the Sales Outsourcing Industry and has the most effective and proven process S.O.L.D.™ in the industry.  Our process has been implemented in many Fortune 500 companies along with small and mid-sized organizations in all industries.
Building Intelligent Sales Solutions has been our only focus since we pioneered the Sales Outsourcing industry in 1998. Sales Focus Inc., (SFI) has generated well over $10B in revenue for our clients, utilizing our repeatable S.O.L.D.™ process, which allows you and us to build dedicated sales teams focused on growing small & large companies alike.
Intelligent Sales Solutions Focusing on client acquisition, building and launching dedicated sales teams on a national level, all while reducing the cost of sales is what makes Sales Focus Inc. (SFI) unique. We create repeatable and sustainable business processes designed to bring sales results in a short period of time. SFI is able to provide a dedicated sales team across the country or across the globe to meet the needs of each individual client. Our sales representatives are thoroughly trained using our Sales Master Training Program for both tactical and strategic solution based selling. Sales Focus Inc. is committed to providing our clients constant sales intelligence in the form of daily, weekly and monthly reports, allowing for our clients to own the customers. Whether our outsourced sales teams are feet on the street or inside sales, Sales Focus Inc. is committed to driving down the cost of sales, generating immediate revenue and building "Intelligent Sales Outsourcing Solutions".