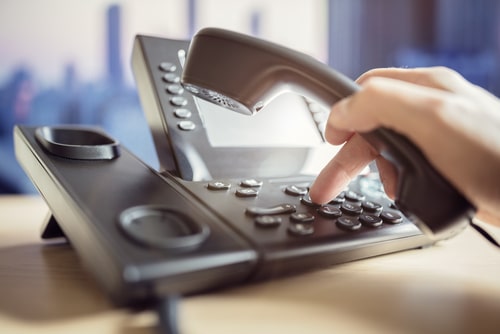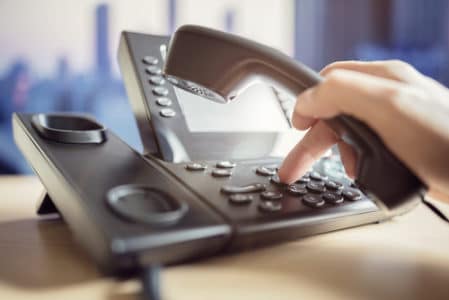 Technology has enabled us to do many things which have greatly simplified our lives.   But despite all of the advancements, for me, the telephone still remains the most powerful selling tool. This holds true now more than ever, especially with the recent rise of the virtual workforce. As such, I wanted to share a few basic things I have learned over the years.
---
Rule #1: It's All In The Delivery
The way you speak to a prospective buyer is every bit as important as what it is you are saying! The tone that you are using, the inflections in your voice, and most importantly the pace by which you speak conveys a great deal about the value of your message.
Try to think about it this way… How might a young kid sound on a typical sales call versus the CEO of the company making that same call?  It's not just an age gap that differentiates the two, but rather it's the attitude and conviction by which the CEO would speak to a prospective buyer.
Ben Affleck said it best; as he addressed his inside sales team in the movie Boiler Room.
 "Act As If…"
---
Rule #2 : Be Disarmingly Honest
Gatekeepers are trained to smell out sales calls. They are responsible for screening every call, in an effort to prevent salespeople from gaining direct access to decision makers. At the same time, they are also a valuable resource to a cold caller, as they often know the entire lay of the land. Important things like; who reports to whom, who's in charge of what, and when is the best time to reach your prospective buyer.
So if you want to be more effective at getting past gatekeepers, try breaking the pattern of a typical sales call. The first step is to bring things down to a more personal level. Something as simple as: "I am sorry to bother you, but I wondering if you could help me…"
Being disarmingly honest during the call, is a great way to create a more common bond between you and the gatekeeper.
---
Rule #3:  Don't Talk Through Your Close
Personally, I don't believe you are selling until after you make your first attempt to close. Until then, most salespeople are simply just telling a story about who they are and what they hope to sell. The fight does not even begin until you ask your prospective buyer for a commitment.
The biggest mistake I see is that many salespeople talk right through their attempts to close. What that does, is it lets your prospect off the hook (so to speak… no longer needing to respond to your direct request for the sale or a meeting. Whenever you attempt to make a close, you need to shut up and wait! The rule of thumb is that "the next guys who talks… loses."
And don't forget to SMILE!
---

Sales Focus Inc: We are the Sales Outsourcing pioneers and have developed the most effective and proven process in the industry. Our repeatable S.O.L.D.™methodology has been implemented in many Fortune 500 companies as well as within small and mid-sized organizations across the globe. Our success speaks for itself and has resulted in well over $15B in revenue generated for our clients since our founding in 1998.
Intelligent Sales Solutions: Focusing on client acquisition, building and launching dedicated sales teams on a national level, all while reducing the cost of sales is what makes Sales Focus Inc. (SFI) unique. We create repeatable and sustainable business processes designed to maximize sales results in a short period of time. SFI is able to provide dedicated sales teams across the country or across the globe to meet the needs of each individual client. Our sales representatives are thoroughly trained using our Sales Master Training Program for both tactical and strategic solution-based selling.